It is with an utterly heavy heart that I greet you this Christmas. We are presently living through the most urgent times for humanity because of the Covid-19 pandemic that is currently sweeping our world. Many, many, lives have been lost to this dreaded and terrible disease. I realize it is a tall order to ask for joy and be celebratory due to the devastating loss of life many have suffered and incurred in 2020.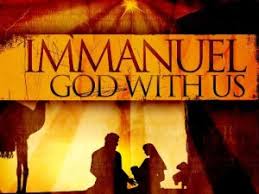 Our hearts goes out to all the families that have lost loved ones as a result of this terrible plague, and "We mourn with those who mourn" as Love (God) would have us do. (Rom. 12:15; 1 John 4:8). I realize that so many of you have beautiful stories of loved ones and friends you would have liked to share in loving memory. I am heartfeltly sorry for your loss, we mourn with you. Their memories are precious, and as long as we serve a God who is our Loving Creator, they will never be forgotten. That is the good news about the message of Christmas – Christ came to save us…in the sense of our eternal restoration.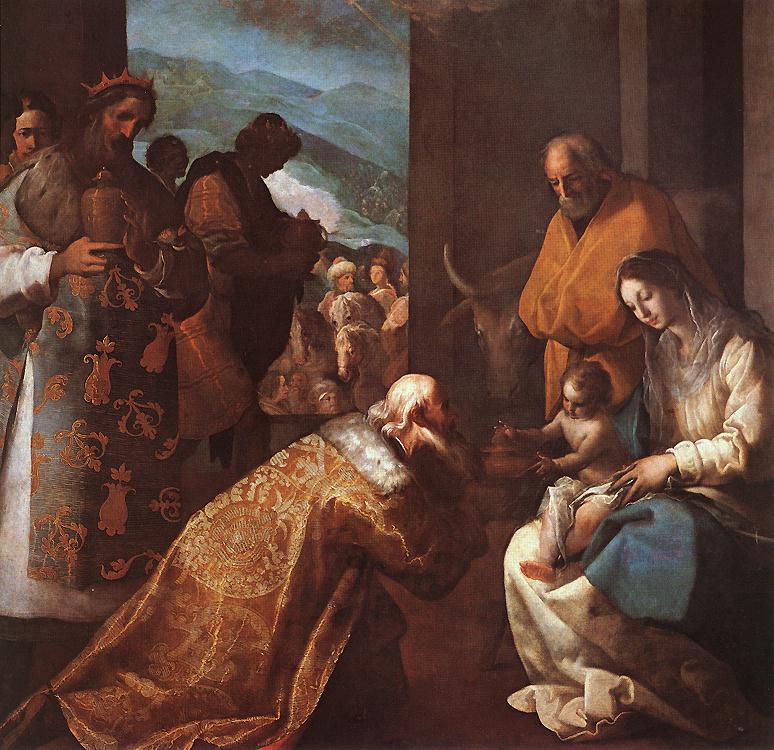 We are thankful to the Almighty for the vaccines that has been developed and is being rolled out as a potential cure and help blunt the progression of this cursed virus. The vaccine comes as a timely defensive buffer for the greater population worldwide.
With that, I would just like to add a word the Spirit has inspired me to share with you all. The Scriptures tell us not even a bird "falls to the ground without your Father knowing it" (Matt.10:29, NLT). If the life of birds are precious to God, then the life of humans are of far greater treasure to Him. This passage from Matthew continues to say that God "pays greater attention to you, down to the last detail—even numbering the hairs on your head! So, you're worth more than a million birds" (Matt.10:29-31, MSG).
The Scriptures also tell us this, "Behold, I tell you a mystery: We shall not all fall asleep (dead), but we shall all be changed. In an instant, in [the] twinkling of an eye, at the last trumpet; for the trumpet shall sound, and the dead shall be raised incorruptible, and we shall be changed. For this corruptible must needs put on incorruptibility, and this mortal put on immortality… So, my dear brothers and sisters, be strong and immovable. Always work enthusiastically for the Lord, for you know that your toil in the Lord is not in vain" (1 Cor.15:51-53, 58). Here we read about the utter depth of God's Love in granting immortality to humanity so we may dwell with Him as our Father and with His Loving family forever.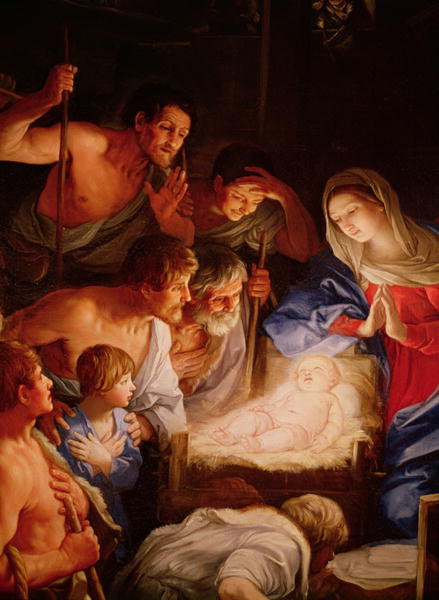 With that message from God of a promising, hopeful, bright, and joy-filled future, I wish you all blessed peace this Christmas that only your heavenly Father can fill your hearts with. (You may want to read my article about Christmas, titled, "For Unto Us A Child Is Given" at: http://bulamanriver.net/9256).
Until we meet again, may the Lord grant you the courage and fortitude this Christmas to allow God to empower you with His celestial Joy. (Neh.8:10)
Kiang (Your Servant in Christ)
*Triune Life: "Triune Life" speaks of the process of theosis or deification of humanity. What is theosis or deification? "It refers to apotheosis, meaning "making divine." Theosis or deification is a transformative process whose aim is likeness to or union with God (as taught by the Eastern Orthodox Church and Eastern Catholic Church)." (Wikipedia.org) The belief in the process of 'deification' is understood in accordance with Jesus' teaching, when He said, "Is it not written in your Law, 'I have said you are "gods" '? If He called them 'gods,' to whom the Word of God came—and Scripture cannot be set aside (cannot be broken)" (John 10:34-35; Psa.82:6). (You can read about the Triune Life at: http://bulamanriver.net/9199, and other posts)
I have written about this subject of 'deification' in my blogs under the theme 'substitution' and 'attribution' (see, http://bulamanriver.net/564), where I showed how Jesus came as God incarnate (Immanuel) to assume our sinful humanity in order to save mankind from sin and death for the express purpose of human deification. (Matt.1:23; Rom.3:10-12, 18, 23; John 3:16; 1 Cor.15:50-55; Rom.8:29) Further, we read the following, "As a process of transformation, theosis is brought about by the effects of catharsis (purification of mind and body) and theoria ('illumination' with the 'vision' of God). According to Eastern Christian teaching, theosis is very much the purpose of human life. It is considered achievable only through a synergy (or cooperation) between human activity and God's uncreated energies." (Wikipedia.org)
So, the "Triune Life" reveals the intersection of human life and activity and the uncreated divine energy flowing from the Tri-Personal Being of God of the Father, Son, and Holy Spirit. It is a way of life which explains that process of theosis whereby humans are transformed in body, mind, and spirit by the Love of God. God's uncreated energy is His Love. So, the foundational tenet of the "Triune Life" is based upon the Love of God, for "God is Love" (1 John 4:8, 16). Thereby, it can also be called aptly, the "Triune Love."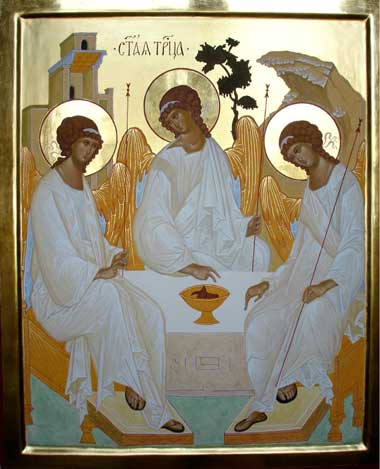 I had coined the term "Triune Love" and "Triune Life," to refer to a person who lives the three-dimensional life within the Tri-Personal Godhead of the Father, the Son, and the Holy Spirit. (Matt.28:19) This is opposed to the one-dimensional human way of life influenced by the devil. We see God's Tri-Personal Love move in an inward, outward, and upward trajectory, in this process of theosis which I have called the 'three ascents.' The three ascents are three steps which dovetails into one another showing how all three Persons of the Godhead are in the relationship of Love with humanity – where God reveals the fullness of Himself to humanity, both individually and collectively. (2 Cor.13:14; 1 Pet.1:1-2) That's to say, the act of one is the act of all three, and the act of three is the act of one, making them unified in Love. (Mar.12:29; Deut.6:4)
Every aspect of human living follows this three-step format revealing the three-dimensional aspect of how the Tri-Personal Being of God in the Father, Son, and Spirit, directly and collectively involved in the life of human believers, individually and collectively to bring humanity to salvation. These three steps move in an ascending order, so I will call them 'ascents.' Each 'ascent' dovetails into the next and finally reveals the 'manifestation' of the topic, which we will call the fourth step, in this case, Love!
Hence, all my articles are framed within this three-step format, or ascents. The subject of the article dovetails into each ascent and spontaneously lead to the manifestation of the divine Love and reveals how humanity is enlightened by God, and cleansed in mind, body, and spirit. The ascents reveal three doors one must enter to attain the manifestation of God's Love relationship with humanity. The ascents are not to be misconstrued as some 'secret knowledge' or mystical activity. Rather, each ascent represents the relationship of Love a human enjoys with the Triune God in the Father, Son, and Holy Spirit, throughout a person's life. In fact, the ascents are actually three Love relationships the believer encounters with the Tri-Personal God. This three-way relationship is what I have called by the term, "Triune Life" or "Triune Love." These ascents represent the movement of God's Love in an inward, outward, and upward, trajectory to bring God's enlightenment in a person. The fourth step reveals how the article is made to manifest in the life of the person, both individually and then collectively in humanity.
Man's union with the Triune God, or "Triune Living/Loving," is made possible by Jesus, who Himself, is one in substance and reality with the Triune Godhead. (John 1:1-2) He took our humanity into the very Being of the Triune Godhead by cleansing it of all sin and rebellion. To live the "Triune Love (Life)" is the miraculous expression of the Spirit (Love) in humans. (Rom.5:5) The miraculous life is the promise of the New Covenant, "I will put my Spirit within you, and cause you to walk in My statutes, and you shall keep My ordinances, and do them" (Ezek.36:27).
The Bible states, "He (God) does great things that we cannot understand and miracles that we cannot count" (Job 5:9; 37:5). If God acts in ways that cannot be fathomed and is beyond human comprehension, then the miraculous life where humans are privileged recipients, cannot be deciphered by the human mind to its grandest manifestation. But we understand its meaning through divine revelation in that God reveals Himself as Love, and His miraculous activities are enveloped in His Love. (Jer.29:11)
The three-dimensional Triune Life/Love is opposed to living the one-dimensional solitary life of the fallen humanity inherited from Satan through Adam's rebellion. For additional information about the Triune Life: http://bulamanriver.net/?p=8036. Also at: http://bulamanriver.net/9092.
**Bulamanriver: To read the different facets of the life of the Bulamanriver, you may obtain a copy of my book, "Bula" Man-River, from Amazon.com; xulonpress.com, barnesandnoble.com, and other online book stores. All proceeds will go towards furthering the work of Gospel of Jesus Christ around the world.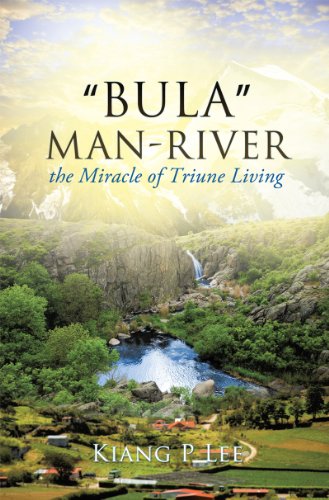 Mission Statement: Read the Triune Love Mission, Vision, and Value statements at: http://bulamanriver.net/8664
All scriptures are taken from the NIV Version 2011, unless stated otherwise.
Note: All information is copy-write material. Any information obtained from this website that is used for publication should be acknowledged by citing the website address, date of acquisition and information pertinent to original authorship. For general guidelines regarding web citations see The Guide for Citing Electronic Information. Thank you